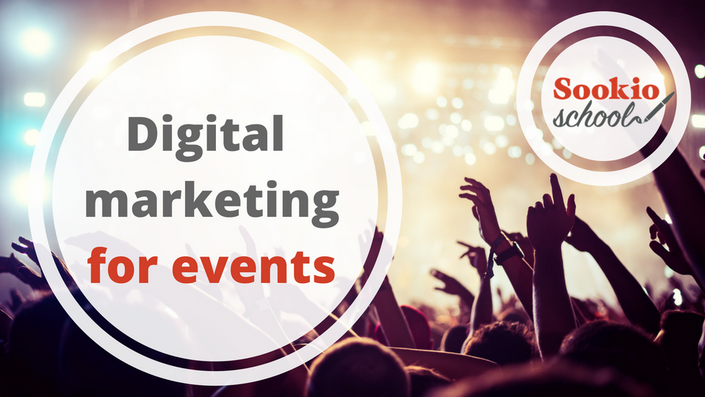 Who is this course for?

Anyone who runs events! Events managers, events planners, events organisers, promoters, fundraisers... this one's for you.
It could be a conference, a seminar, your grand opening ceremony. Maybe you're organising a marathon or fun run. A farmers market, a school fete, a fundraising concert, a networking event or a trade show...
But maybe you struggle with promoting it effectively. Or it's difficult to keep on top of the 101 things that need doing in the run-up to the event. You see others using social media brilliantly for promotion, and know that you should get to grips with tools like Eventbrite and Meetup...but where do you start?
Our Digital Marketing for Events course is all about giving you confidence as an event organiser.
Broken down into six bitesize modules for you to follow at your own pace, it's full of practical tips to give you confidence in using all the digital marketing tools at your disposal. Along the way you'll see lots of examples to give you inspiration, and regular quizzes will help it all sink in.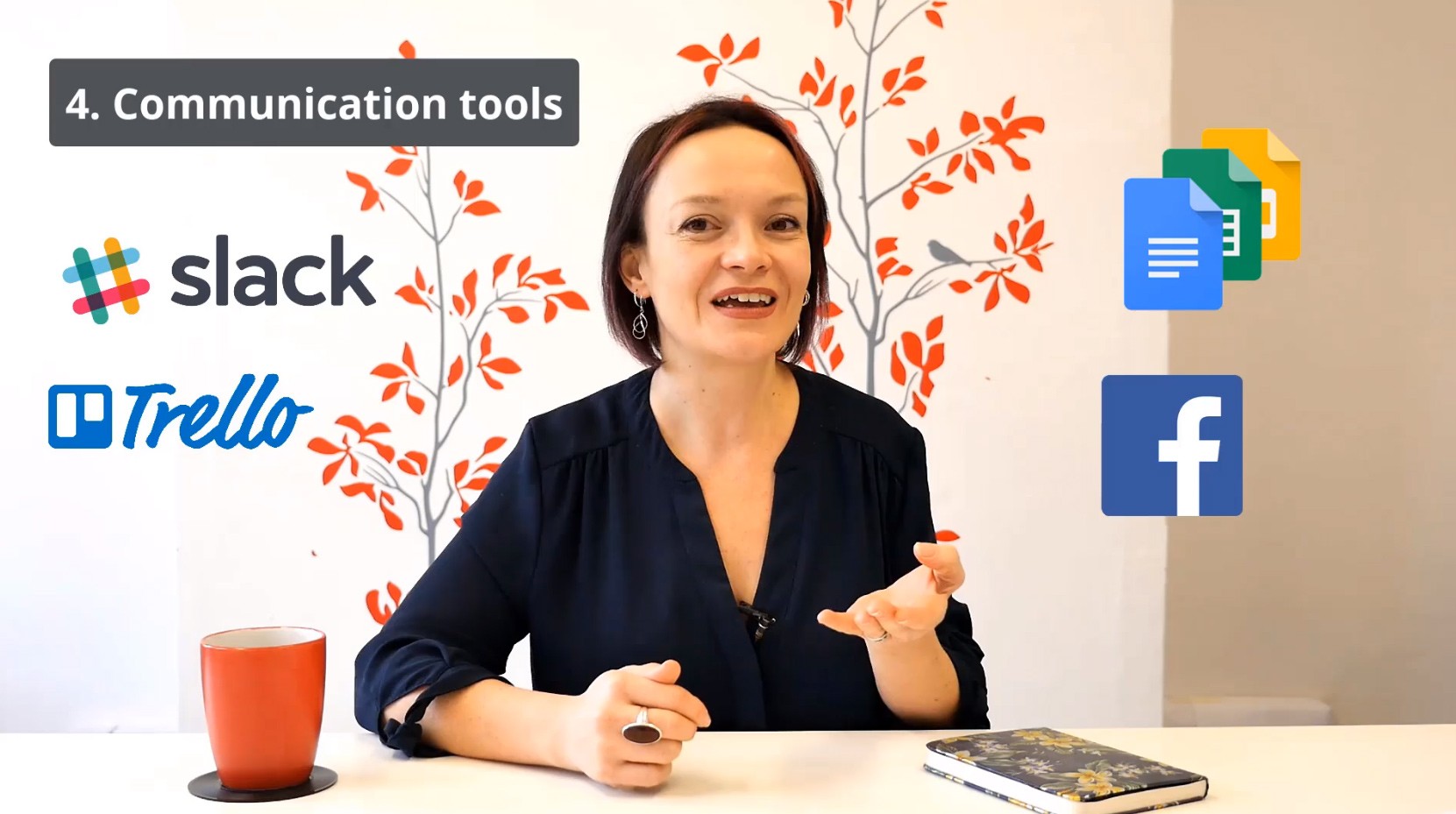 What will this course help you do?
Whatever type of event you're running, everyone shares the same goals. What do we want?
Sell tickets! Bums on seats!
Everything to go smoothly on the day.
And lots (and lots) of people to turn up next time.
Digital event marketing can help you achieve these goals, and we're going to show you how.
This course will show you how to use digital marketing to become better at:
- Communication
- Planning
- Promotion
- Organisation
You'll learn how to drive ticket sales from your website. Create event flyers and social media posts worthy of a standing ovation. And build a community who will be coming back for more.

Why have we created this course?

Again and again, when we go to events, we see events organisers who aren't using all the brilliant (and free!) tools at their disposal. We get emails missing essential information. The website is out of date. We don't know what the hashtag is or how to find the wifi code. They're missing out on all the opportunities digital marketing has to offer!

We put this course together because we want to help people make their events a success. We want them to sparkle! This is what Digital Marketing for Events is all about.
You'll learn how to

Use your website to get more ticket sales and sign-ups

Become more confident in using social media to promote your event
Use Eventbrite, Meetup and Facebook to manage your event

Save time - and stress! - through better planning
Communicate effectively with your team

Keep the talent happy so they perform well on the day
Make the most of image and video content

What's in the course?
There's lots to cover! So we've split it all up into a simple Before, During, and After structure.
There are six modules in total.
1. Your digital marketing mix. What makes for a successful event?
2. How to communicate on the web and social media
3. Behind the scenes. Keep the talent happy - and the team!
4. On the day. Get that event hashtag buzzing!

5. After the event. Don't just sit back with a massive gin and tonic - it's time to capitalise on your success!
6. Deep dive into tools: How to use Facebook Events, Meetup and Eventbrite.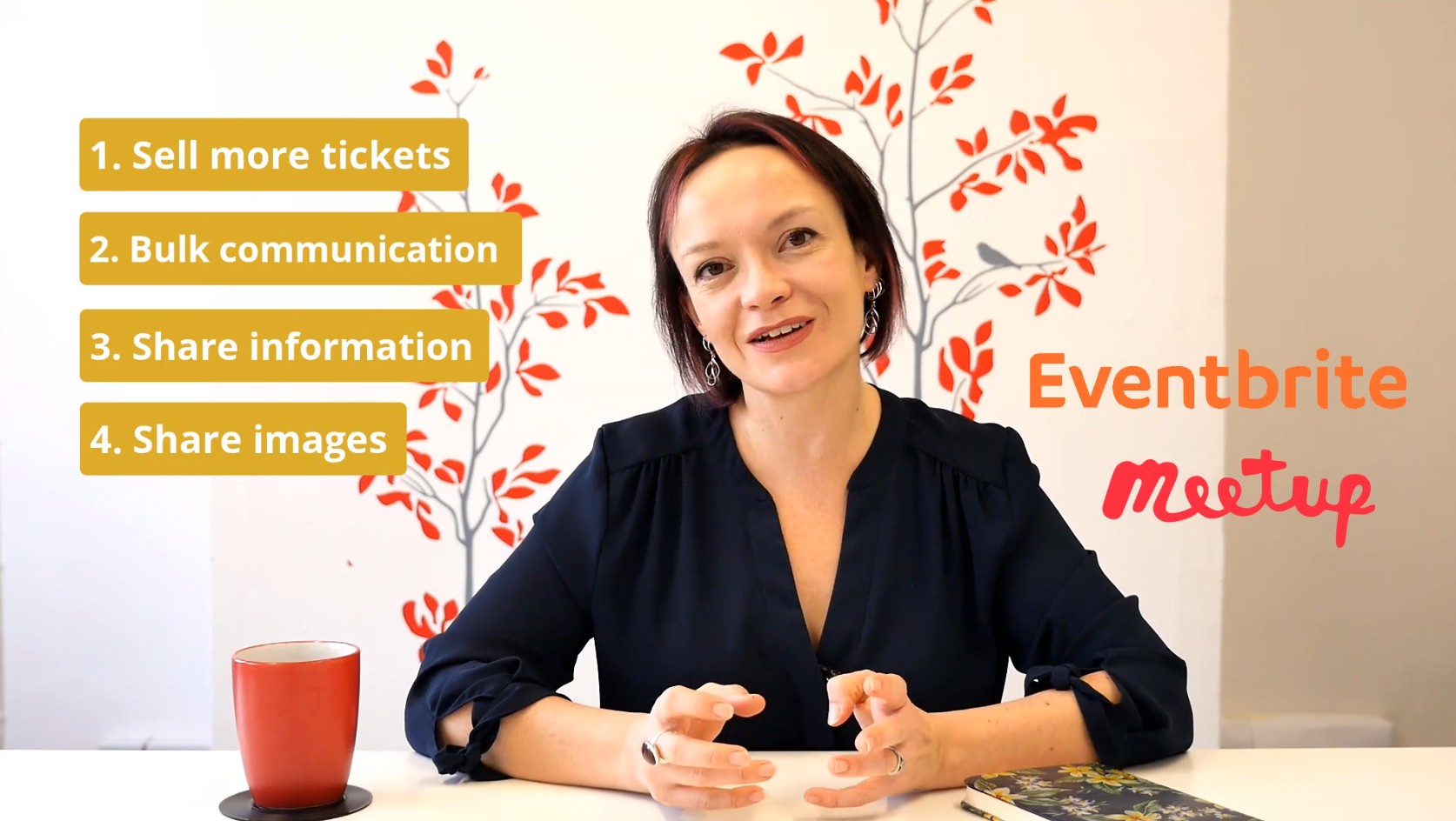 Is this course for me?
Yes! If you want to promote your event more effectively

Yes! If you want to be more organised and less stressed

Yes! If you like straight-talking advice from people who have run successful events

Yes! If you want to be inspired by examples from other events organisers

Yes! If you want to build a community around your event who keep coming back for more

Yes! If you want to discover free tools (and be shown how to use them)

Yes! If you like a quiz or two to help all the info to go in

Yes! If you like bitesize modules full of practical tips

What makes this course different?
Sookio School always offers more than just theory. We truly understand how to use digital marketing to make events a success. And we like explaining in plain English how to do this. No buzzwords!

Along the way you'll see lots of examples from other events organisers to give you inspiration that you can use in your own event marketing. From the V&A, Reading Festival and the Oscars to local meetups, fashion shows and school choirs...we'll show you how it's done in practice.
We like to keep things lively! Lots of advice, tips and tricks that you will be able to apply straight away, and all broken down into bitesize chunks to accelerate your learning.
Who's running the course?
Digital Marketing for Events is presented by Sue Keogh.
Not only has she run her own digital marketing agency Sookio since 2008, but she knows a thing or two about events management too - from being involved in organising folk festivals, TEDX events, BBC awards ceremonies, trance and techno nights, social media masterclasses, conferences, workshops, and panel events.
Known for her warm and friendly, straight-talking approach, she shares her experience in an easy-to-follow format that'll get you confident in digital marketing in no time.
People we've trained say nice things like...
"Essential information for anyone who runs events and needs to up their game in digital marketing."
- Alastair Breward, Imagine2027
Ready? Let's begin!
Your Instructor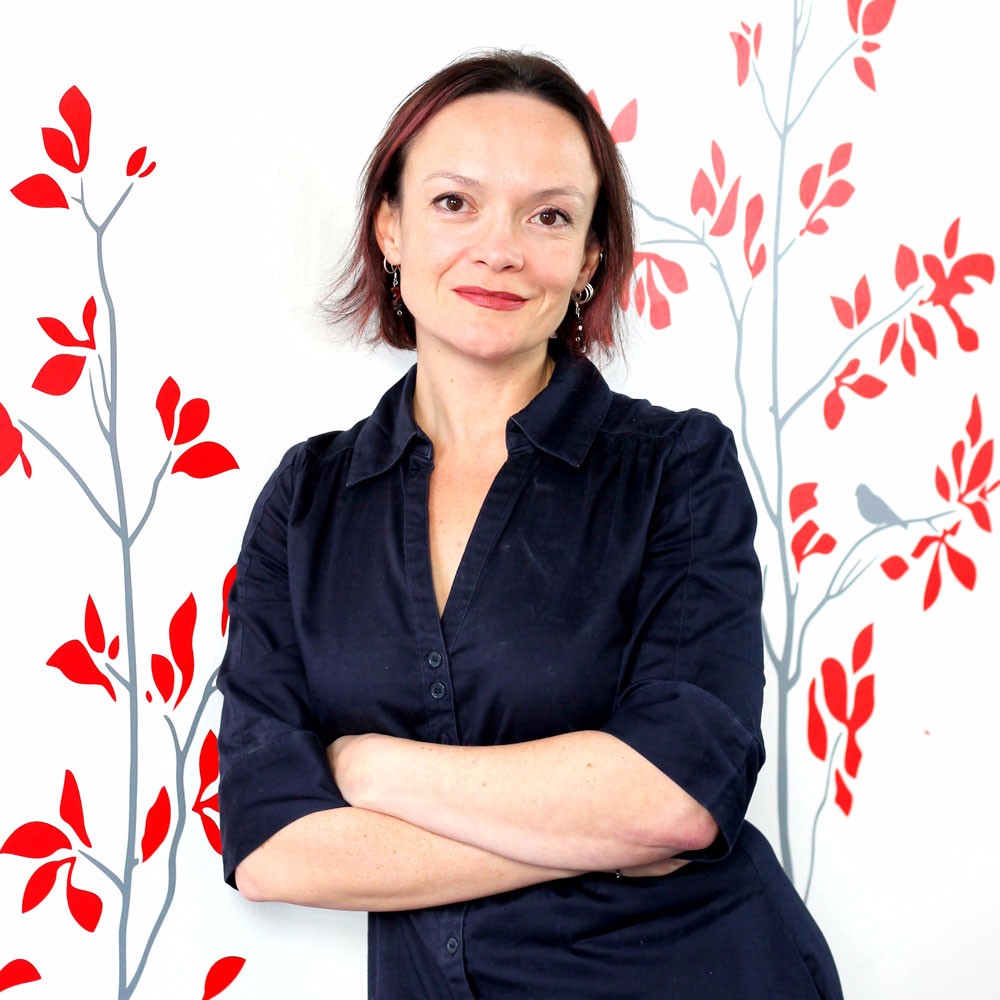 Sookio School is all about sharing the knowledge.
I've been working in digital content for twenty years - with the BBC, Aol, Yahoo, Magic FM and ITV.com - before setting up my award-winning digital marketing agency, Sookio, in 2008.
I've trained thousands of people in topics like writing for the web, social media and copywriting. From teams in the UK government, publishers Hodder & Stoughton, Sony, and the University of Cambridge, to a whole host of small businesses of all shapes and sizes.

What I've found is that everyone has a similar problem - how to keep up with the ever-changing world of digital marketing.
Now Sookio School is here to help! Bitesize learning so you can go at your own pace, fun quizzes and lots of practical examples to inspire you. Oh, and I'm a big fan of explaining things simply - no jargon!